We only pick products we trust, based on independent research by our editors. If you buy something through our links, we may receive a commission to create new content for you.
​Following the recent first birthday of Kristen Bell and Dax Shepard's line 'Hello Bello', we've covered everything you need to know about the entertaining couple and their incredible line of baby products.
​An Out-of-this-world Baby Brand
​Parents to 7 and 5-year-old girls, Kristen Bell and Dax Shepard have experienced the terrifying realization that hits when you leave the hospital with a newborn. The stress of becoming new parents and the 'what do we do?!' reaction to everything is what first led them to start thinking about a baby product line.
When interviewed about the product line, the power couple often refer to the unfairness in what parents from different backgrounds can afford. Being both wealthy and compassionate people – don't we need more of those! – they decided to start a line that would stop parents from having to choose between their baby and their budget. And let's face it, we've all had to make that horrible decision before!
​Therefore, with Hello Bello, they have made quality products available at an affordable price. Kristen and Dax consider the brand to be for parents more than for babies, and we have to say that we think this is exactly the sort of support that new parents need! But wait…we're yet to get to the best part. The products in the new line are all made from eco-friendly ingredients that we can feel good about putting on our children's skin!
Hello Bello products are easy to use, affordable and effective while looking after both your budget and the environment. I mean, does it get much better?! The couple has made it a priority to follow the production line to make sure that everything is created and sourced responsibly. And in the current times, we absolutely can't argue with needing more of that.
As parents, Kristen and Dax describe themselves as honest and upfront – they even said in a recent interview that they have already had the 'talk' with their 5-year-old daughter! Kristen, like every mom, is a label reader, while Dax is a typical dad just looking for an easy solution. Their attitude toward parenting is clear even in the packaging of the Hello Bello product line. With fun designs and big labels to tell you about all of the 'good stuff' within, these products really are aimed at both moms and dads.
​Kristen and Dax understand that parents have a ceaseless list of variables to control in raising children. The Hello Bello line aims to give parents less to worry about. And with products that are kind to baby-soft skin at prices that knock alternatives out of the park, we certainly think that the brand has met its purpose!
Kristen herself describes the products as being created with "mom ingredients at dad prices". The line covers all the basic items needed to care for a baby with products that are affordable, plant-based and wrapped up in recyclable packaging.
A big happy birthday to Hello Bello, let's hope the next year goes as brilliantly as the first!
​What types of products are available?
​The Hello Bello line consists of an endless selection of different baby products. Whatever you can think of, Kristen and Dax have made it! There are products for laundry, diaper changing, dressing, vacationing, bathing, and staying healthy – as well as a gorgeous selection of gift-packed goodies for your expectant-mom friends.
Read on for a few of our favorite products with links and prices included! Trust us when we say that there really is something to suit every budget.
​Our Favorite Hello Bello Products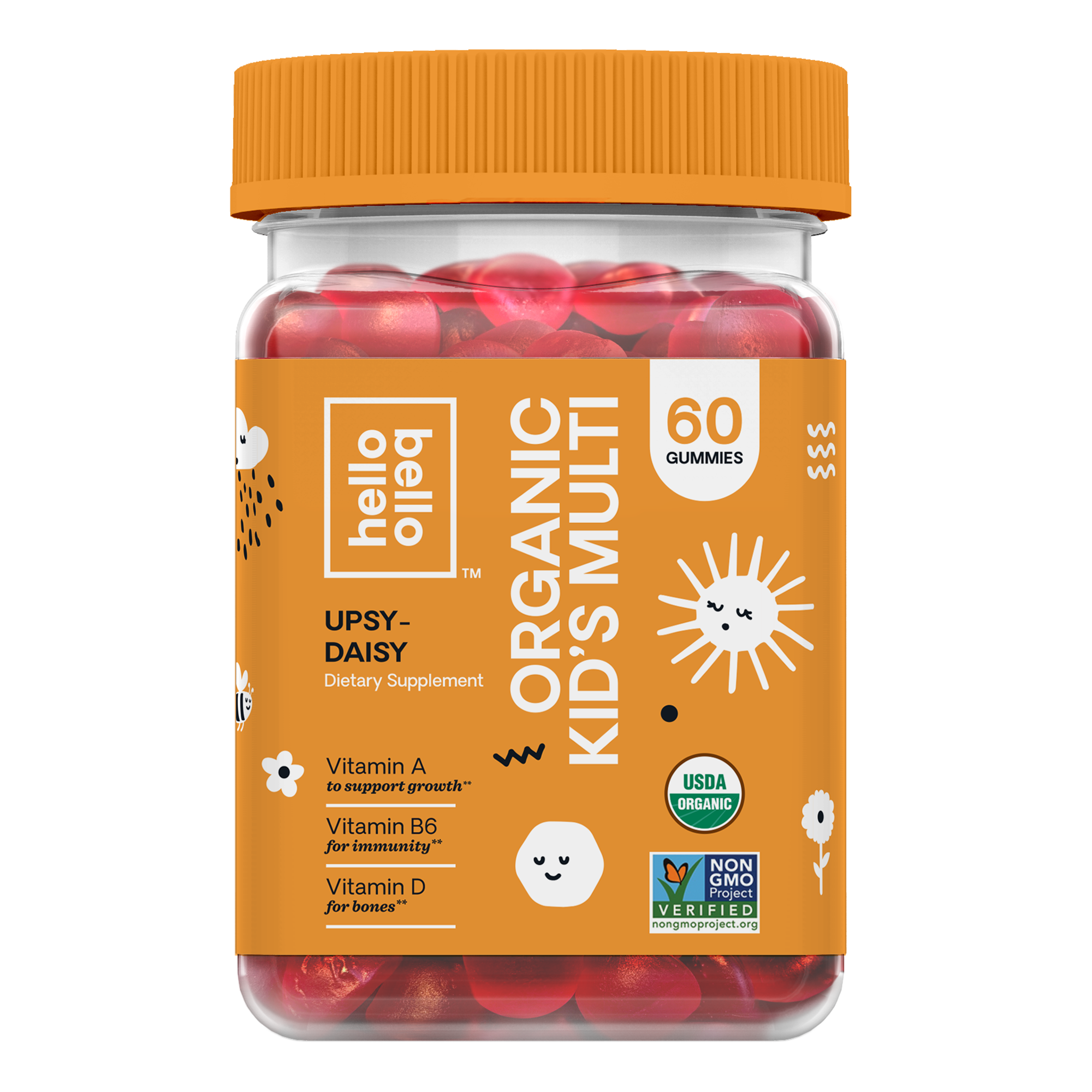 ​Hello Bello Organic Kids Multi-Vitamin Gummy
View on Walmart
​We love this product because it's just as important to look after your kid's belly as it is to look after their bottom, right?! These gummies taste delicious and include 11 essential vitamins and minerals – with no added nasties – to help bridge any nutrition gaps.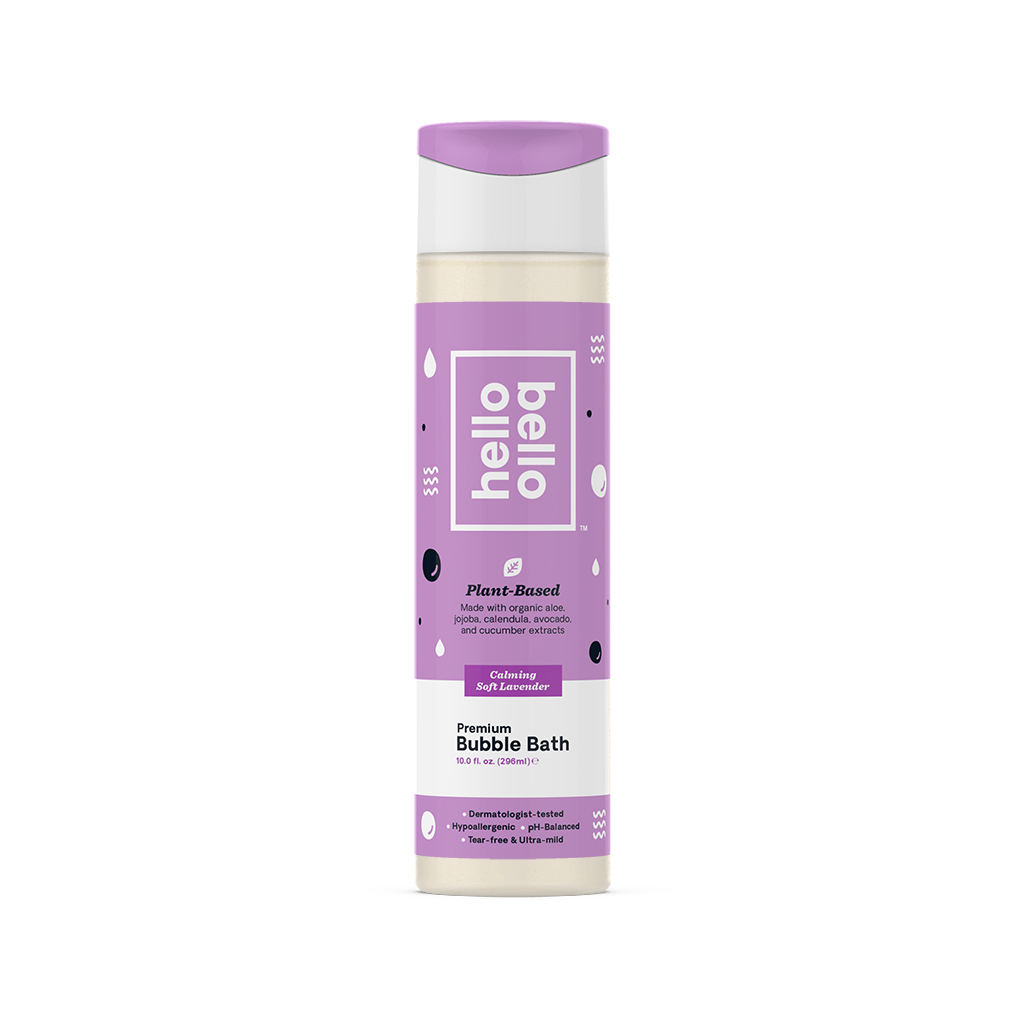 ​Hello Bello Bubble Bath, Lavender
View on Walmart
​This hypoallergenic bubble bath will leave your baby's skin squeaky clean and their mind ready for a good night of sleep. The bubble bath contains soothing ingredients such as aloe vera, calendula, cucumber, and avocado, as well as sunflower and jojoba seed extract to moisturize.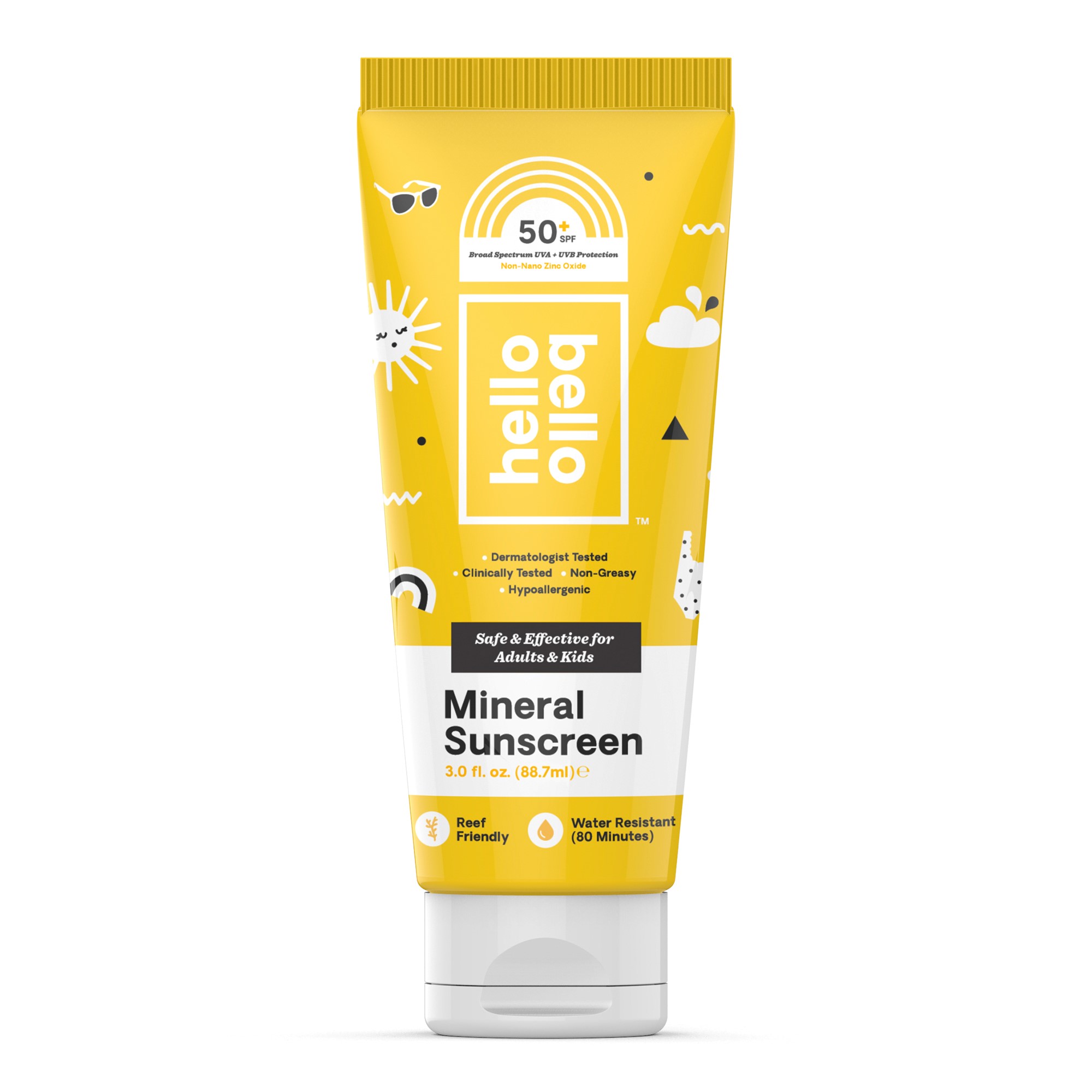 ​Hello Bello Mineral Sunscreen
View on Walmart
​This sunscreen ticks all of the boxes for a healthy and mindful holiday. It's water-resistant for up to 80 minutes while being reef-friendly! Ingredients have been carefully selected to soothe and moisturize – you'll find shea butter, cocoa butter, green tea, and coconut oil, amongst many other amazing ingredients!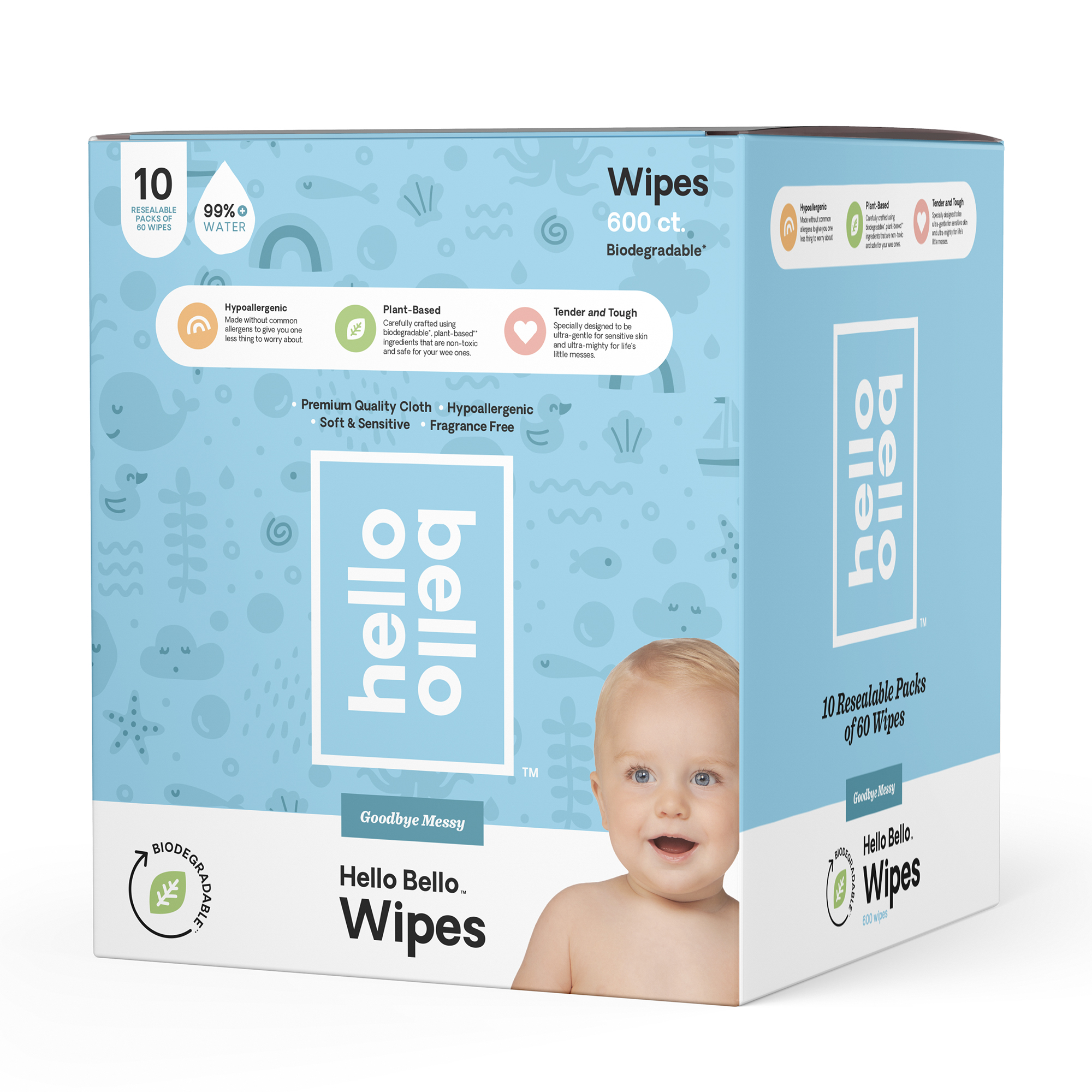 ​Hello Bello Baby Wipes
View on Walmart
​These unscented baby wipes are perfect for delicate bottoms. The wipes are made with almost 100% water, with a little aloe vera and chamomile for healthy and nourished skin. A lid ensures that wipes stay fresh and ready for every blowout.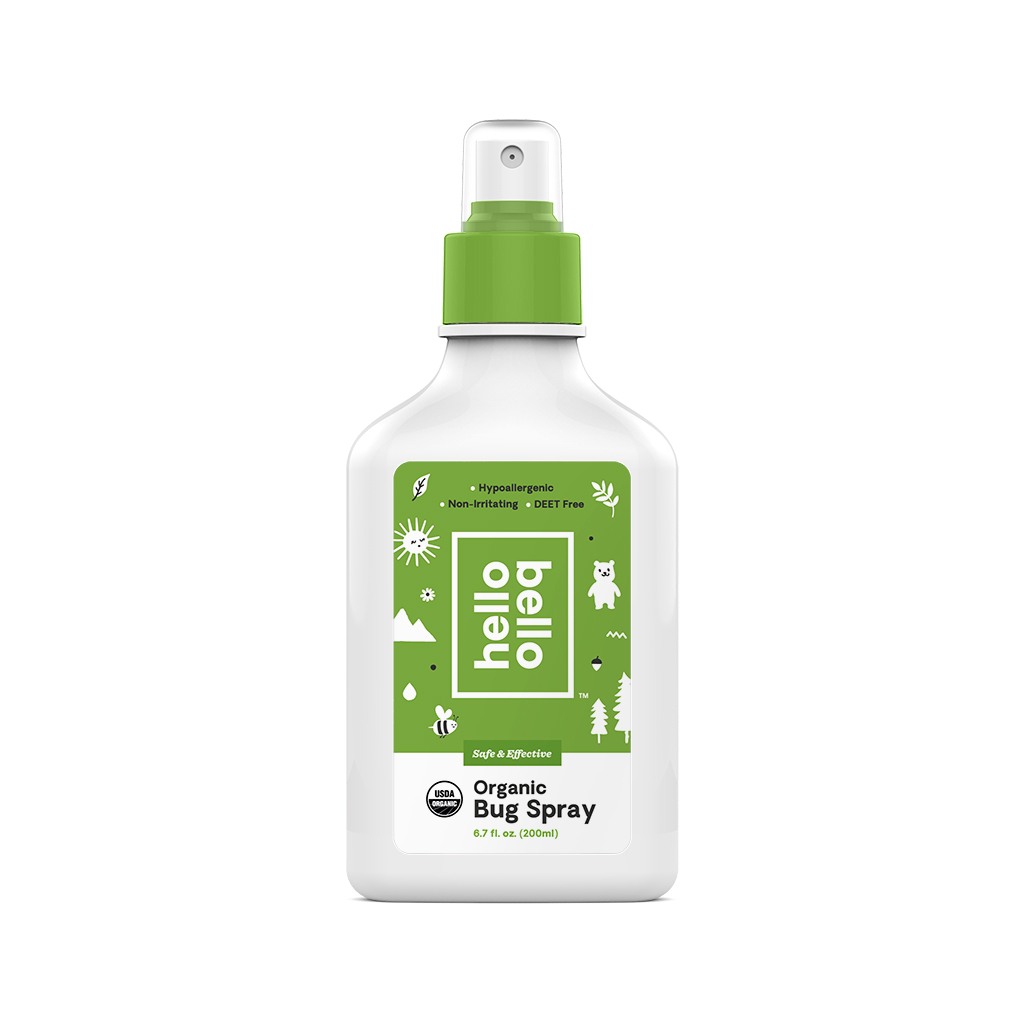 ​Hello Bello Organic Bug Spray
View on Walmart
​This bug spray is hypoallergenic and DEET free. What more could you want to keep those biting pests away from your baby's delicate skin? It can be sprayed directly onto skin and material and should be reapplied every few hours.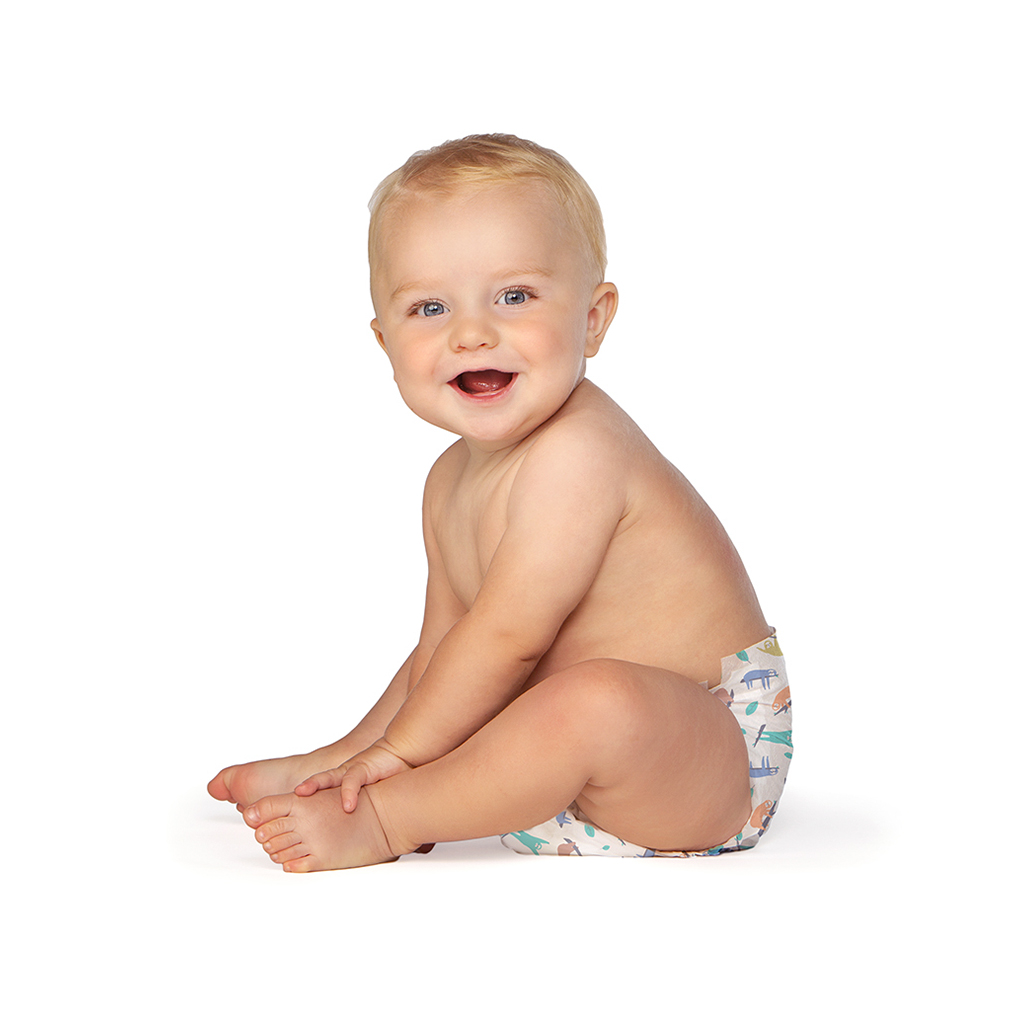 ​Hello Bello Diapers Jumbo Pack
View on Walmart
​These diapers are eco-friendly, blowout tested, can hold 50x their weight in fluid AND are covered in the cutest sloth design. Parents love that these diapers contain no harmful chemicals as well as being a great choice for the environment.